Nurturing a Values-Based Business for Truth and Reconciliation
April 12, 2023
With Lessons from Level Program, B Corp Entrepreneur Deepens and Broadens Work for Impact
"Our values, our 'be' statements — they show up as 'do' statements. You have the opportunity to identify how your values intersect with your actions." — Annie Korver
Annie Korver launched Rise Consulting 10 years ago as a purpose-driven Canadian business supporting truth and reconciliation in Canada — bridging her "be" as a member of the Métis Nation with her "do" as an entrepreneur and MBA graduate of the University of Calgary. Since then, she has deepened and broadened her commitment to her values as well as the company's role in building social and environmental impact.
During a Champions Retreat 2022 plenary session on co-creating climate justice, Korver spoke about her experience in the second cohort of B Lab U.S. & Canada's Level program for women-of-color business leaders. Designed to challenge disparities in funding and other business development resources that these entrepreneurs typically face, Level builds on the three pillars in B Lab U.S. & Canada's Theory of Change: climate justice, racial equity, and a stakeholder-driven economy. 
With support from B Corp consulting organizations, Level participants work to measure and manage their social and environmental impact, earn B Corp Certification, and embed their mission into their legal charters. As part of the Level program, Rise Consulting partnered with B Corp Decade, an experience that Korver said reinforced her company's focus on impacting clients as much as they are committed to building positive impact with and for Indigenous communities. 
"I had a better understanding of impact and the opportunity to lean into our values, and to really advance our work at Rise inside our own organization and with the clients that we serve," she said. "It was really an aha moment as I was learning about the reality of our 'be' and our 'do.' … Our values, our 'be' statements — they show up as 'do' statements. You have the opportunity to identify how your values intersect with your actions."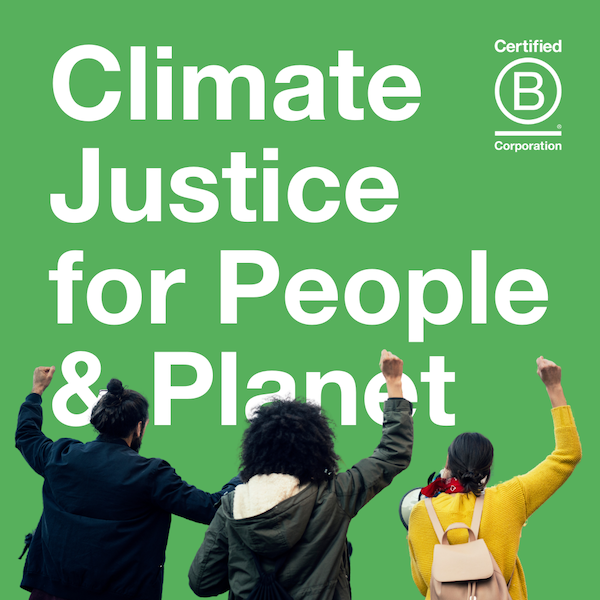 Earth Month 2023 Toolkit
This free downloadable resource helps businesses engage in reflection, learning, and action around climate justice. The toolkit includes a Climate Justice Reflection Challenge, glossary, and calls to action.
DOWNLOAD
The process also inspired Korver's request for an artist friend "to help visualize the values that I held that could then weave into the organization" and its work for truth and reconciliation. She described for the Champions Retreat audience how her friend represented Rise Consulting's six values in the illustration:
Trust:

The parent turtle and the baby turtle are symbols of Mother Earth, a teacher of trust and motherhood.

Community:

Two bison in collaboration mode; as herd creatures, bison teach us about being a healthy community. 

Courage:

Three eagles teach us to be courageous by seeking a higher vision and purpose in life. 

Shared value:

Two women work together to load a canoe for voyage. 

Kindness:

Bright and joyful sunflowers offer a reminder about the importance of acts of kindness. 

Knowledge:

The tree of knowledge represents the creator's instruction to share knowledge openly. 
These six values help to guide Rise Consulting in its work with Canadian clients to apply frameworks inspired by the UN Declaration on the Rights of Indigenous Peoples and develop action plans for Indigenous reconciliation and a more inclusive economy. "It was through the Level program that I really learned about outputs and outcome and impact, and that they're very different," Korver said. "The work that we do at Rise and the work that we do on our team — we might have outputs and outcomes along the way, but the impact exists daily. And the long-term impact that exists is where we get to see changes in systems, changes in structures."
Creating Connections to Move Toward Truth and Reconciliation 
Making progress on truth and reconciliation means building relationships, co-creating, and centering the voices of Indigenous peoples to build more inclusive and resilient communities, Korver said. "In my work with Rise, I have opportunities to create connection," she said. "Through these experiences I have a better appreciation for where I come from and who I am, and my place and how that relates to and intersects with the place of others."
The seeds for this work were planted when Korver was pursuing her MBA and studying economics and the intersection between reconciliation and land rights related to energy development in Alberta. "It was really then when I started to better understand the intersection between development and the rights held by Indigenous peoples in Canada," she said. "As a child growing up in Revelstoke, I knew that my granny grew up just north of the Red River Settlement. I knew she was a member of the Métis nation. But … I didn't know a lot about it."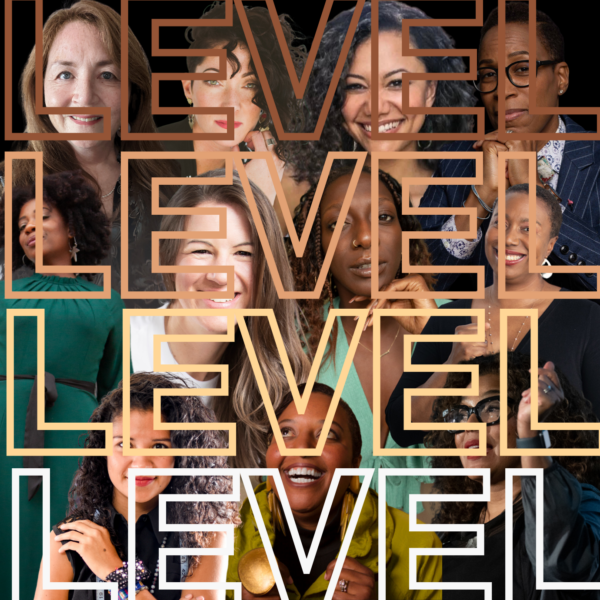 The Level Program
B Lab U.S. & Canada strives to support businesses facing systemic challenges to economic empowerment through the Level program. Businesses led by Black, Indigenous or People of Color who also identify as women work alongside B Corp Certification consulting firms through the B Corp Certification process.
LEARN MORE
Lessons on her Métis heritage and homeland from personal discussions serve as a continual learning journey that influences her work with clients at Rise Consulting, she said. "When we think about how we've come to be on land, it's important to realize where we've come from and where members of our family have come from," she said. "I didn't use an app or website. I started to have conversations with my family."
By listening, learning, and sharing the voices of others, Korver and the team at Rise Consulting are building momentum for systemic change in partnership with clients and community. "The days are gone of systems, institutions, and society expecting or requiring Indigenous peoples to assimilate, to adapt, and to fit into a dominant cultural organization," she said. "The time has come to challenge the current system, to challenge current structures and organizations. Our nations have and continue to be extracted from — we've been extracted from in land, in resources, and in children. So let's be less extractive, and let's lean into the knowledge that's being shared with us."
Watch Annie Korver in the Co-Creating Climate Justice plenary session
Sign Up for our B The Change Newsletter
Read stories on the B Corp Movement and people using business as a force for good. The B The Change Newsletter is sent weekly on Fridays.