Give Something Greater: 10 Thoughtful Gifts for Families
November 16, 2022
A B Corp Gift Guide with Ideas for Busy Parents and Children (Plus Pets!)
Find helpful everyday tools and alternatives to plastic toys with these gift ideas for the whole family. Many of the 10 products and services from Certified B Corporations focus on providing quality items and creating quality time for busy and conscientious families. 
As part of B Lab U.S. & Canada's "Give Something Greater" focus for this year's B Corp Holiday Gift Guides, these companies, products, and services are selected for their commitment to positive social and environmental impact for the people behind them. B Corps are companies actively working to build a stakeholder economy, which requires businesses to create value for multiple stakeholders including workers, customers, communities, the environment, and shareholders. The 10 items on this list help celebrate the human values that drive the B Corp community's values and positive impact.
---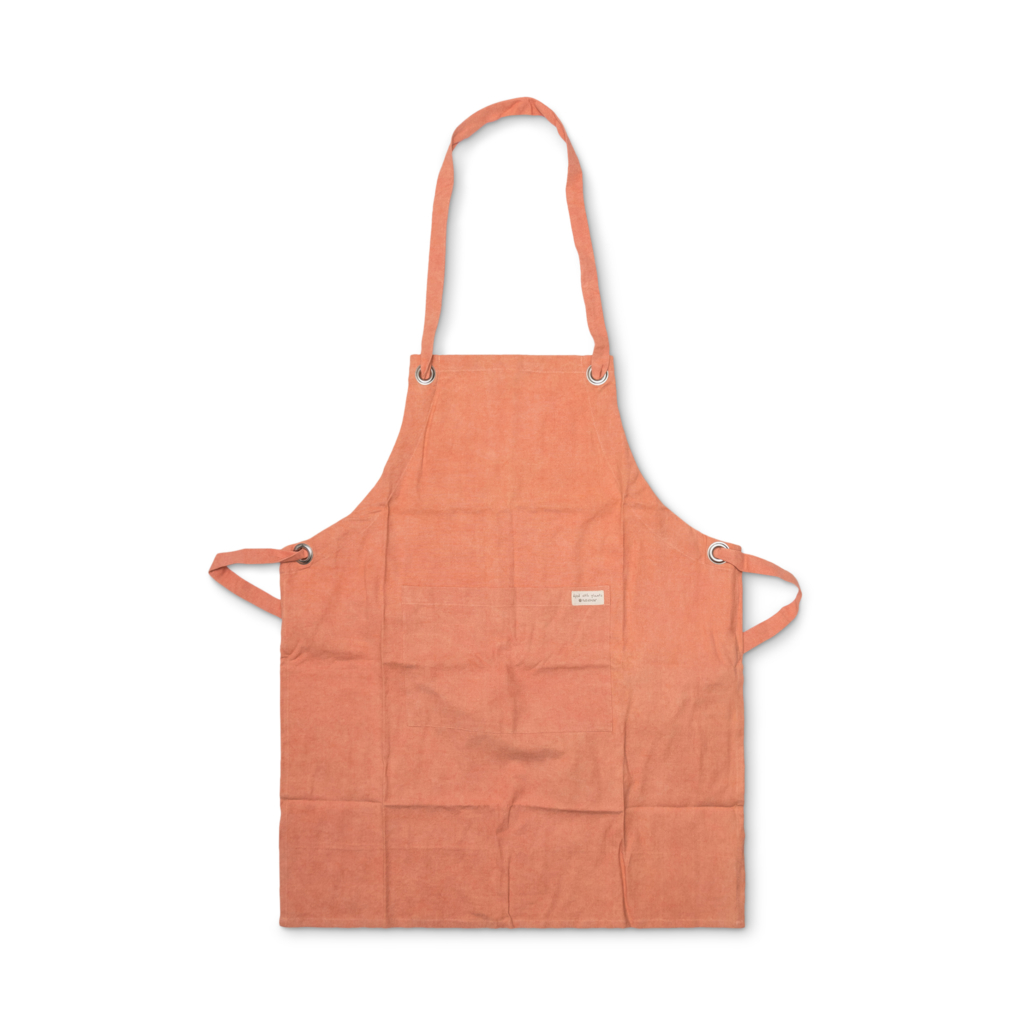 Full Circle Home | United States
Price: $24.99 USD
Using nature as a paintbox, the dye-making process for Full Circle Home's Kind Apron ditches harsh chemicals in favor of a nature-dyed alternative. The Kind Collection of beautiful, quick-drying, kitchen linens is made from 100% organic cotton and natural plant dyes. These linens are gentle on your skin, the planet, and your eyes. The handmade process with a focus on a regenerative future is largely done by women in India.
---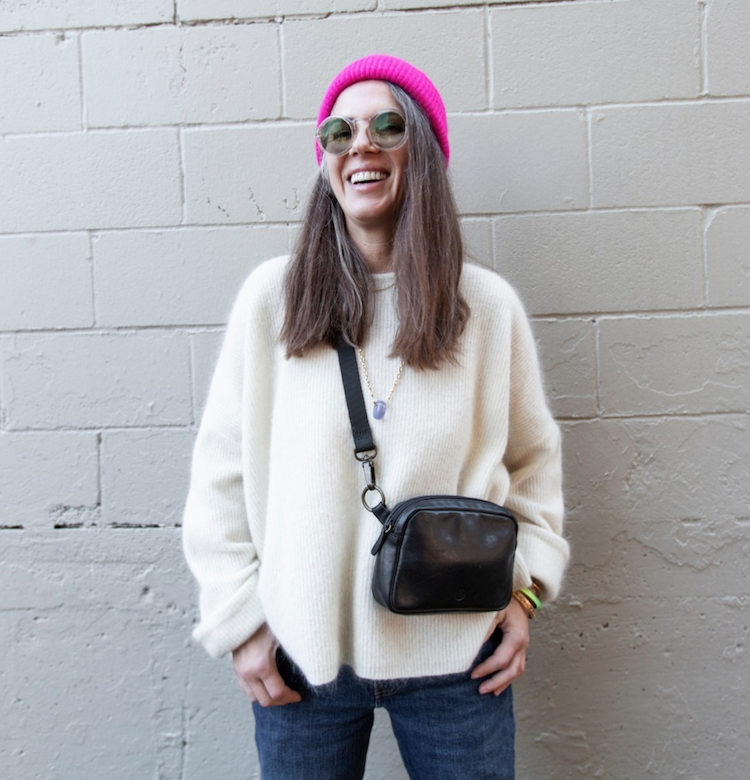 Diosa Designs | Canada
Price: $159 CAD
The little bag with big heart, the Boob Bag is a sleek and stylish hands-free sling bag or belt bag that keeps your hands free, your pockets empty, and your days limitless. It's called the Boob Bag because it fits comfily across your chest and, most importantly, Diosa Designs gives 1% of this bag's sales to breast cancer research. Whether you're jogging, sightseeing, or grocery shopping, you can wear it comfortably across your body, over your shoulder, or around your waist. Plus, it is made with sustainable leather, which is produced in a tannery with a gold rating from the Leather Working Group. 
---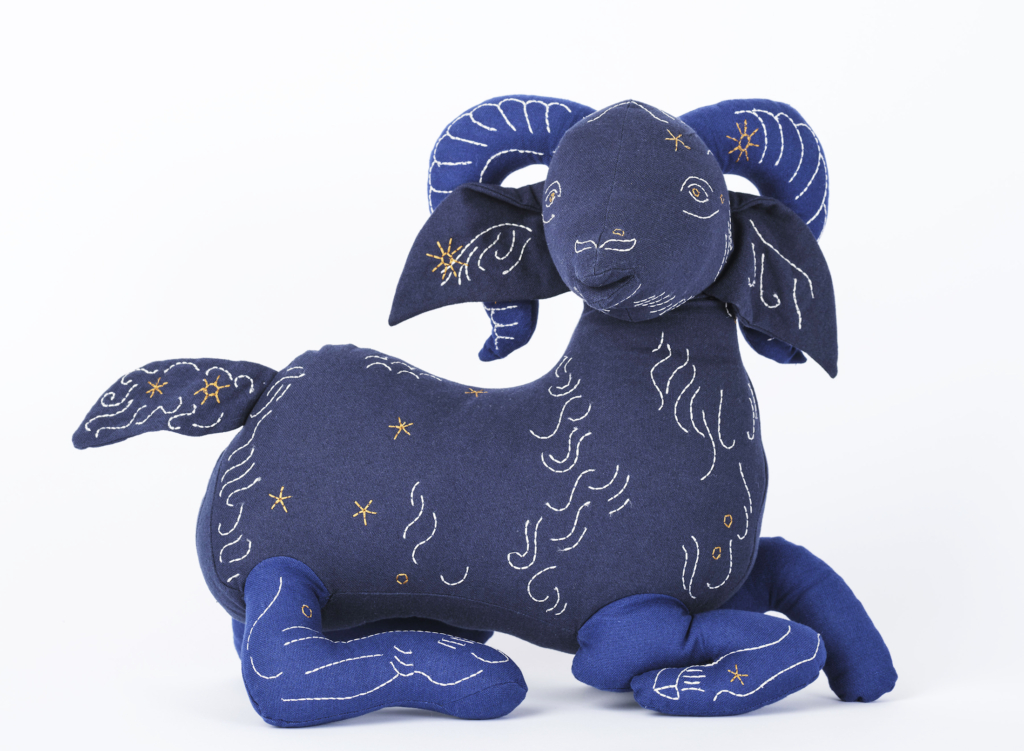 Haptic Lab | United States
Price: $84 USD
Star Stuff-ies are a collection of 12 stuffed creatures representing the constellations of the zodiac. The designs are inspired by the world's first complete Star Atlas, Uranometria, composed in 1603 by astronomer Johann Bayer. Whimsical and a little goofy, Star Stuff-ies are expressive companions handmade by artisans, crafted from eco-friendly materials, and deeply rooted in the history of observational astronomy. Star Stuff-ies are made from 100% cotton and stuffed with a certified recycled polyfill. This recycled fiber or "rPET" is a material sourced from plastic bottles that otherwise would enter the waste stream.
---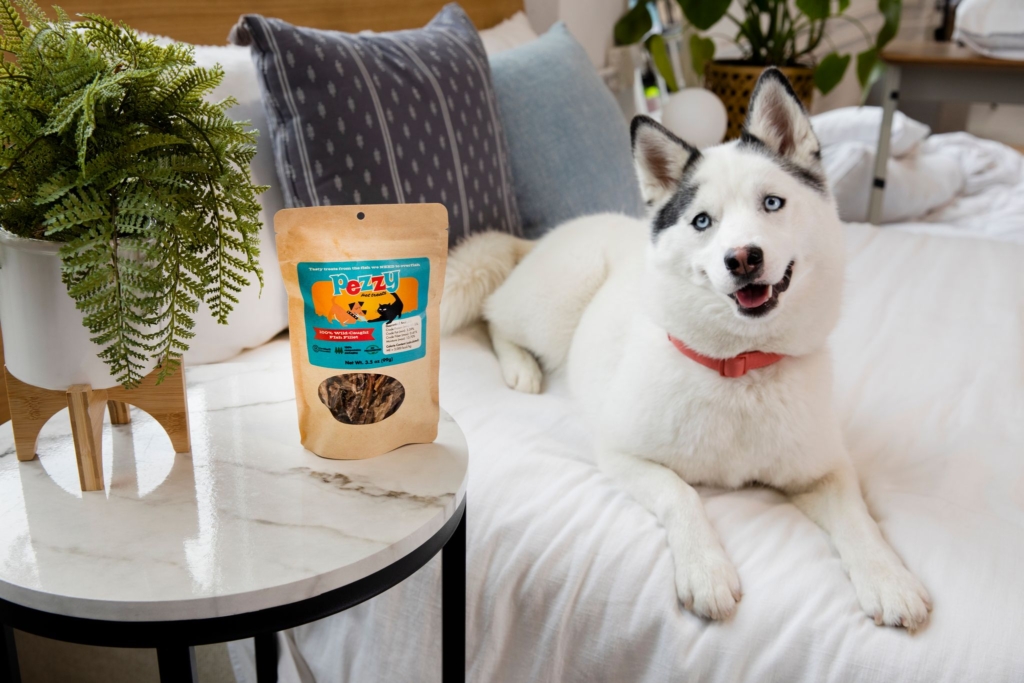 Single Ingredient Fish Strips (Pet Treats)
Pezzy Pets | United States

Price: $15 USD
Pezzy Pets takes invasive fish species that cause a range of environmental issues and turns them into tasty pet treats — great for both pets and the environment. These crunchy jerky strips are made of dehydrated, hand-cut slices of wild Mexican devil fish or armored catfish caught by the company's team of artisanal fishermen. The devil fish strips are high in protein and low in calories, making sure your furry friend stays healthy. The shelf-stable treats are good for dogs and cats.
---
Saul Good Gift Co. | Canada
Price: $97 CAD
Some things are better sent than said, and this Winter Warmer may just top that list. When the days get shorter and the nights get colder, share the comforts of ginger, marshmallow, hot chocolate, and caramel to warm the heart, soul, and belly! Send your well wishes, gratitude, and warm thoughts as sweets and smiles in a box. These items are sourced from fellow Canadian businesses, handcrafted and made with special care.
---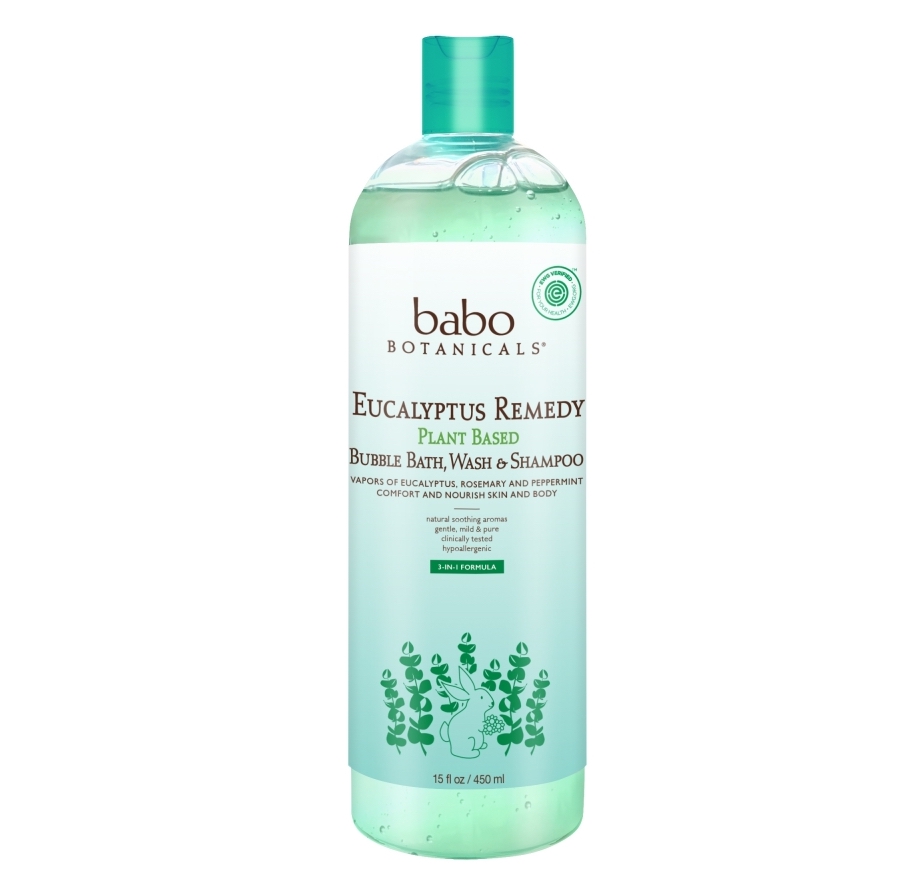 Eucalyptus Remedy Plant Based Shampoo, Bubble Bath & Wash
Babo Botanicals | United States
Price: $15.99 USD
Babo's eucalyptus blend helps soothe and calm children and adults. Eucalyptus essential oil is known to help aid sleep and relieve coughs, congestion, and colds, and the comforting eucalyptus, peppermint and rosemary oils help to soothe, calm, and nourish skin and body. The plant-based formula gently cleanses and moisturizes hair, scalp, and skin. It's formulated for extra sensitive skin for babies, kids, and adults.
---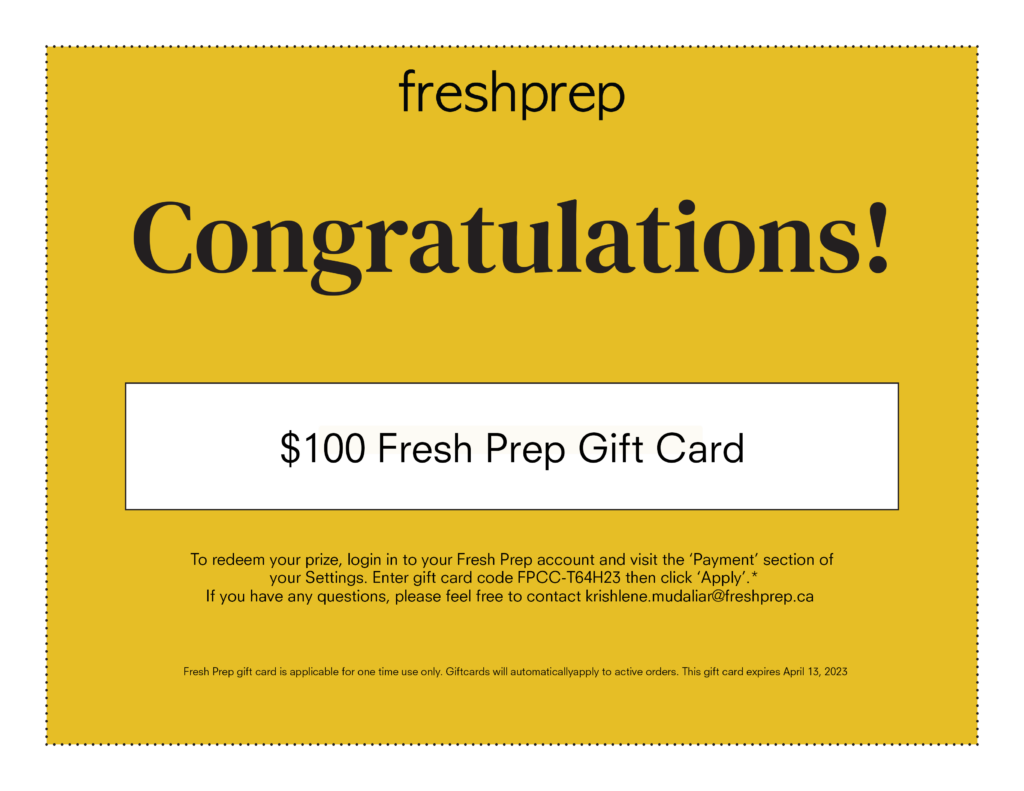 Fresh Prep Meal Kit Subscription Service Gift Card
Fresh Prep | Canada
Price: $100 CAD suggested (only available in British Columbia and Alberta)
Fresh Prep is a Vancouver-based meal kit delivery service, serving British Columbia and Alberta, that offers 10 meal kit recipes to select from each week, with 50% vegetarian or vegan options. Meals are delivered in reusable, insulated, and sanitized cooler bags. They are developed with seasonal ingredients in mind to reduce impact on the environment.
---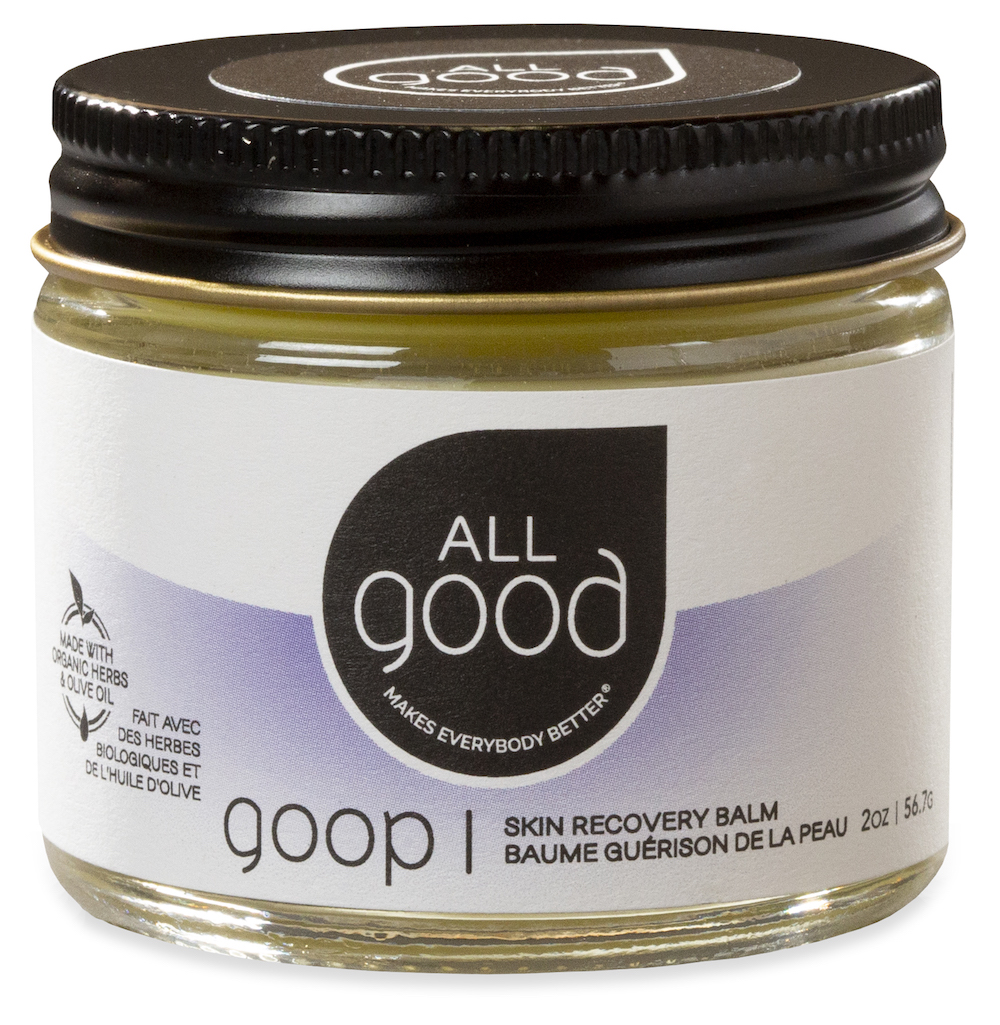 All Good | United States
Price: $15 USD
All Good Goop is an organic skin recovery balm handcrafted at a solar-powered community kitchen in Morro Bay, California. Made from a mixture of medicinal botanicals and calendula grown on the company's regenerative farm, it's nourishing for all types of damaged skin. Keep this 2-ounce tin of all-around ointment in a bag or in the car at the ready for cuts, burns, bug bites, stings, blisters, diaper rash, calloused hands, chapped lips, chafing, scars, and more.
---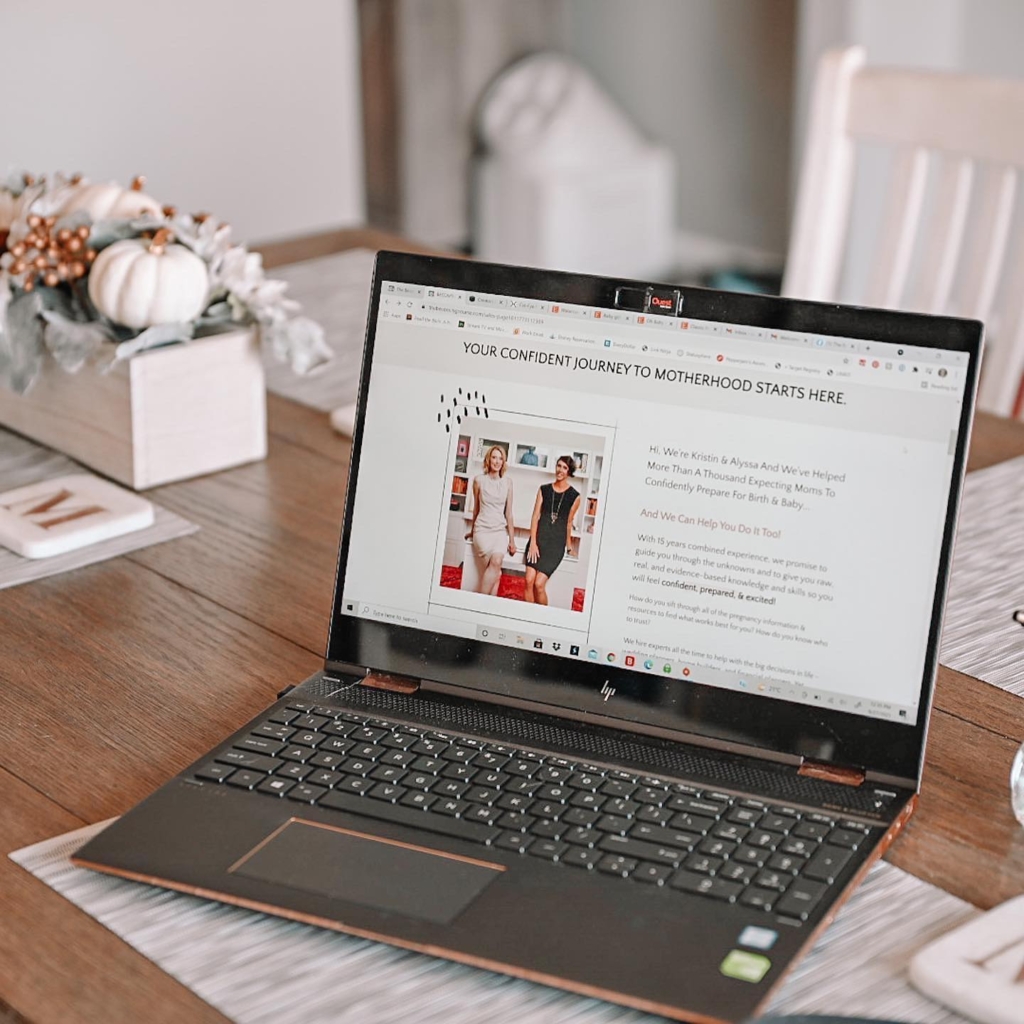 Gold Coast Doulas, LLC | United States
Price: $299 USD
From birth plans to sleep tips and everything in between, this course is designed to share the gift of confidence and skills to a mom-to-be to help smooth the transition to motherhood. This course features six modules of expert-led video lessons, live doula Q&A calls, a full planning workbook, additional bonus videos, a private Facebook support community, and more.
---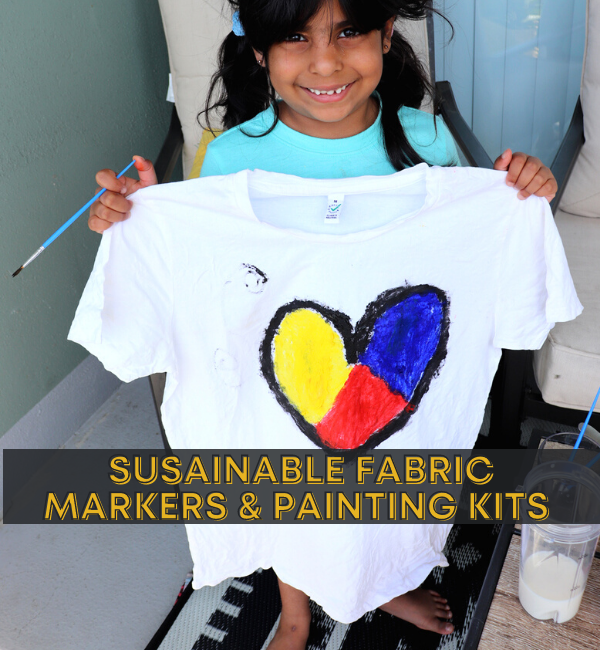 Sustainable & Fair Trade T-Shirt DIY Kits
Good Tee | Canada
Price: $42-$60 USD
Looking for a fun, guilt-free and creative activity? Try Good Tee's natural dye kit. Complete with a Good Tee, the kit gives the beginner dyer an introduction into the beauty and wonder of creating color from nature and customizing your own T-shirt. This gift is a sustainable project, with minimal environmental impact. Give the gift of art, time spent together creating, and learning a new skill with this DIY dye kit.
Sign Up for our B The Change Newsletter
Read stories on the B Corp Movement and people using business as a force for good. The B The Change Newsletter is sent weekly on Fridays.