Give Something Greater: 14 Gifts for Employee Teams
November 16, 2022
A B Corp Gift Guide to Show Appreciation for Your Colleagues
While it's important to show appreciation for colleagues throughout the year, the holidays are another opportunity to celebrate their contributions to your company's success and impact. We've rounded up some products and services from Certified B Corporations that make great gifts for employee teams.
As part of B Lab U.S. & Canada's "Give Something Greater" focus for this year's B Corp Holiday Gift Guides, these companies, products, and services are selected for their commitment to positive social and environmental impact for the people behind them. B Corps are companies actively working to build a stakeholder economy, which requires businesses to create value for multiple stakeholders including workers, customers, communities, the environment, and shareholders. The 14 items on this list help celebrate the human values that drive the B Corp community's values and positive impact.
---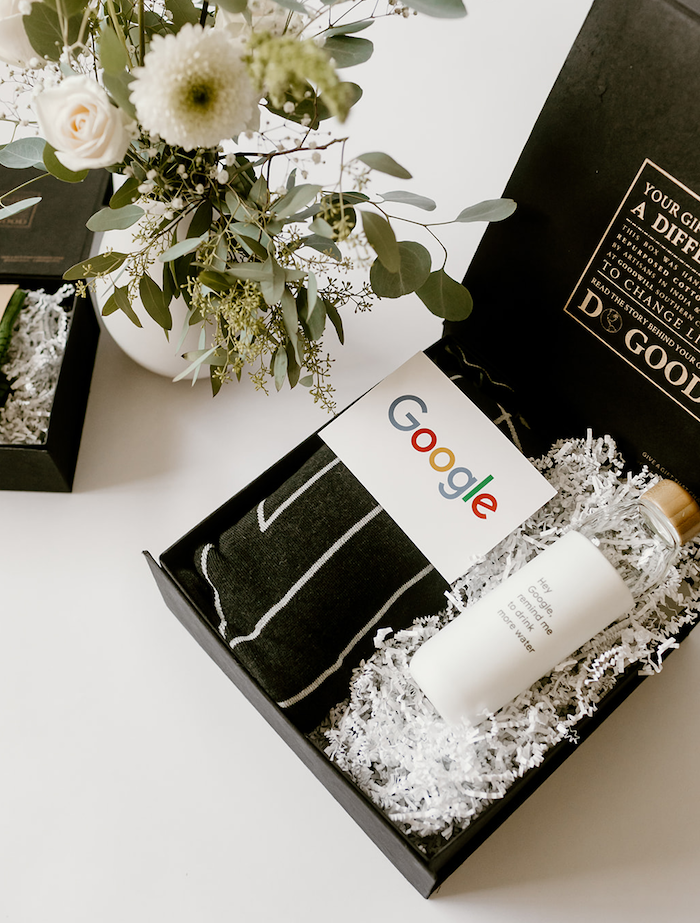 Gifts For Good | United States
Price: Varies
Don't overlook the power of a small gift to uplift, spread kindness, and remind us what we have to be grateful for this year. GIFTforward is a corporate gifting platform that allows employees and clients to pick their favorite gift from a collection of options. Gifts for Good purchases products from more than 60 nonprofit and social enterprise makers. Its fulfillment center is run by Goodwill Southern California, which provides jobs to veterans, individuals with disabilities, and other people with barriers to employment who pack and ship gifts.
---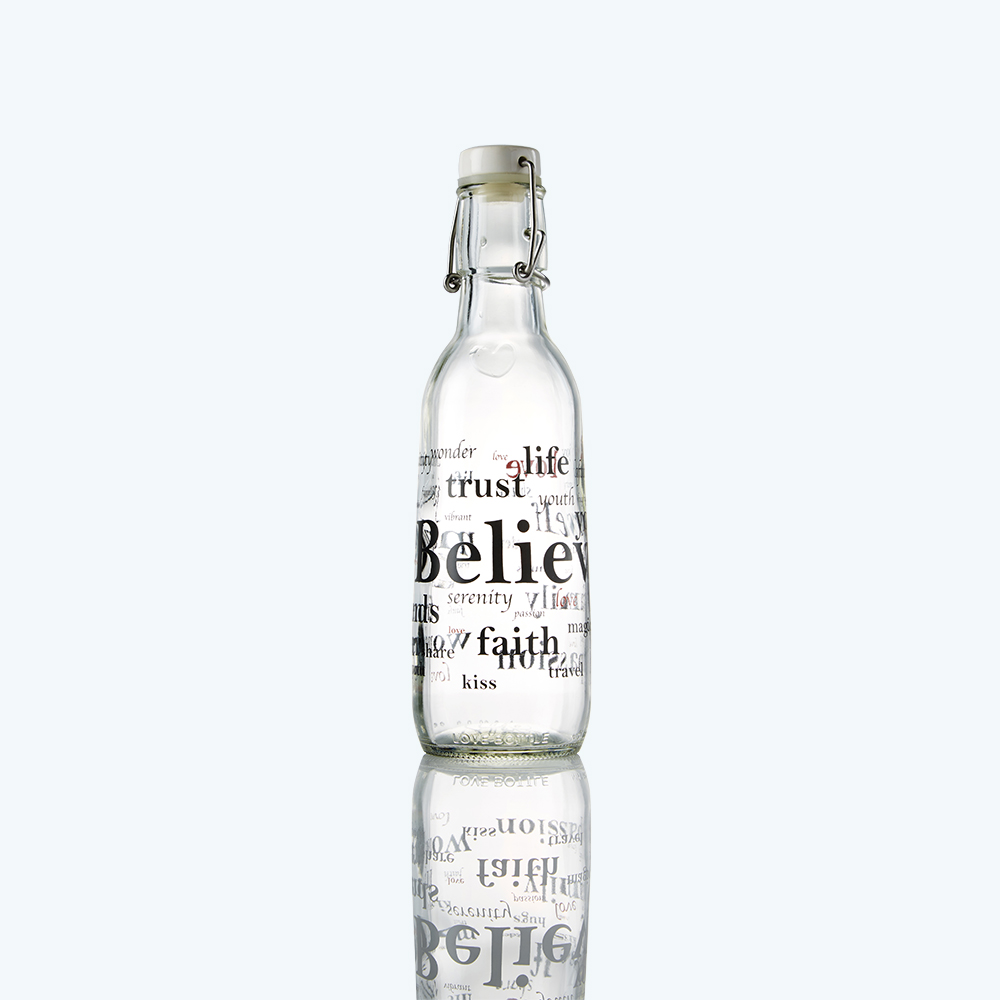 Love Bottle | United States

Price: $25 USD
These beautiful, reusable glass water bottles are designed to help create a deeper connection to the water we drink. Each element of the bottle is created with love, from the glass made in the small town of Crenshaw, Pennsylvania, to the ceramic lids handcrafted by artisans in the Chicago area. Designs are created by artists across the United States, with a core in Love Bottle's hometown of Portland, Oregon. Custom designs are available for companies seeking an eco-friendly option for events or giveaways.
---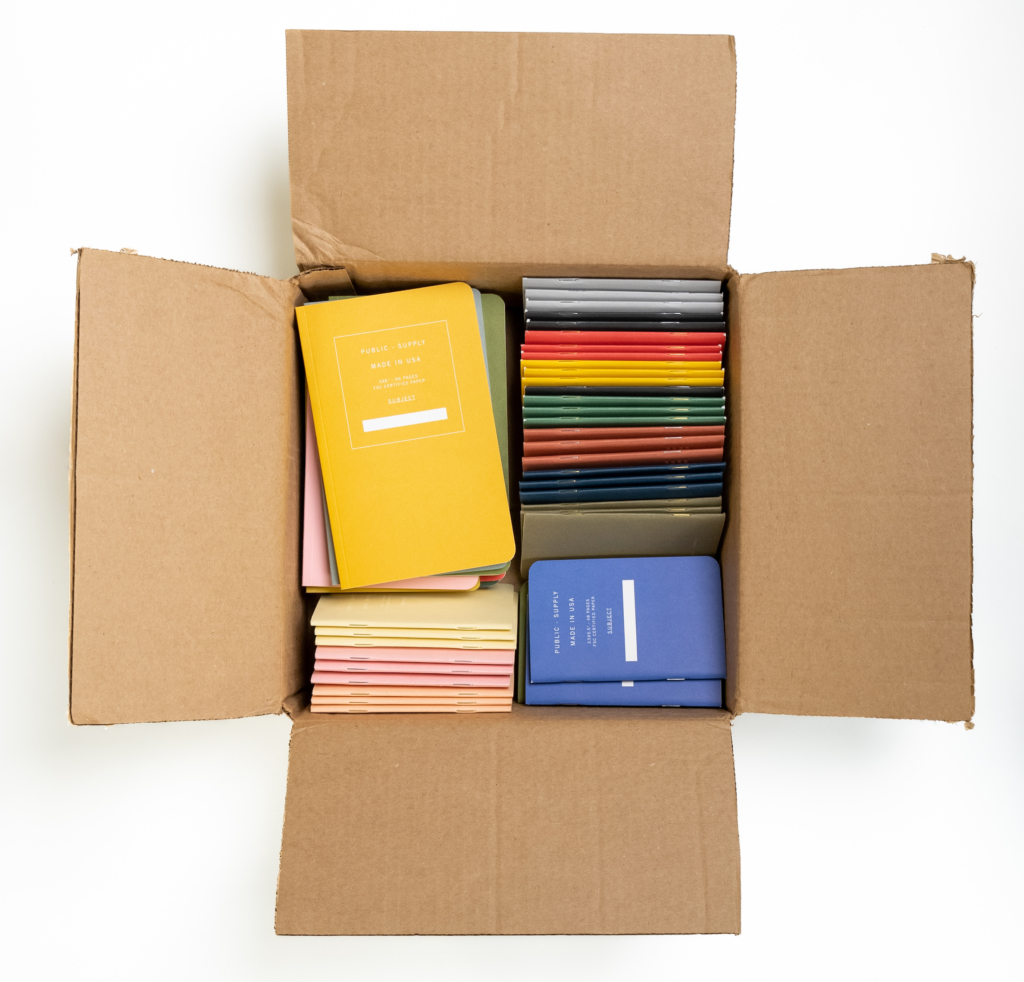 Public – Supply | United States

Price: $12-$16 USD
These classic notebooks have a timeless style and are perfect for those who still like to put pen or pencil to paper. Available in a variety of colors, the notebooks are the perfect place to take important notes, record random thoughts, or track your to-do list. To support creative work in the classrooms, Public donates 25% of profits to public school teachers, especially those at schools in low-income neighborhoods. 
---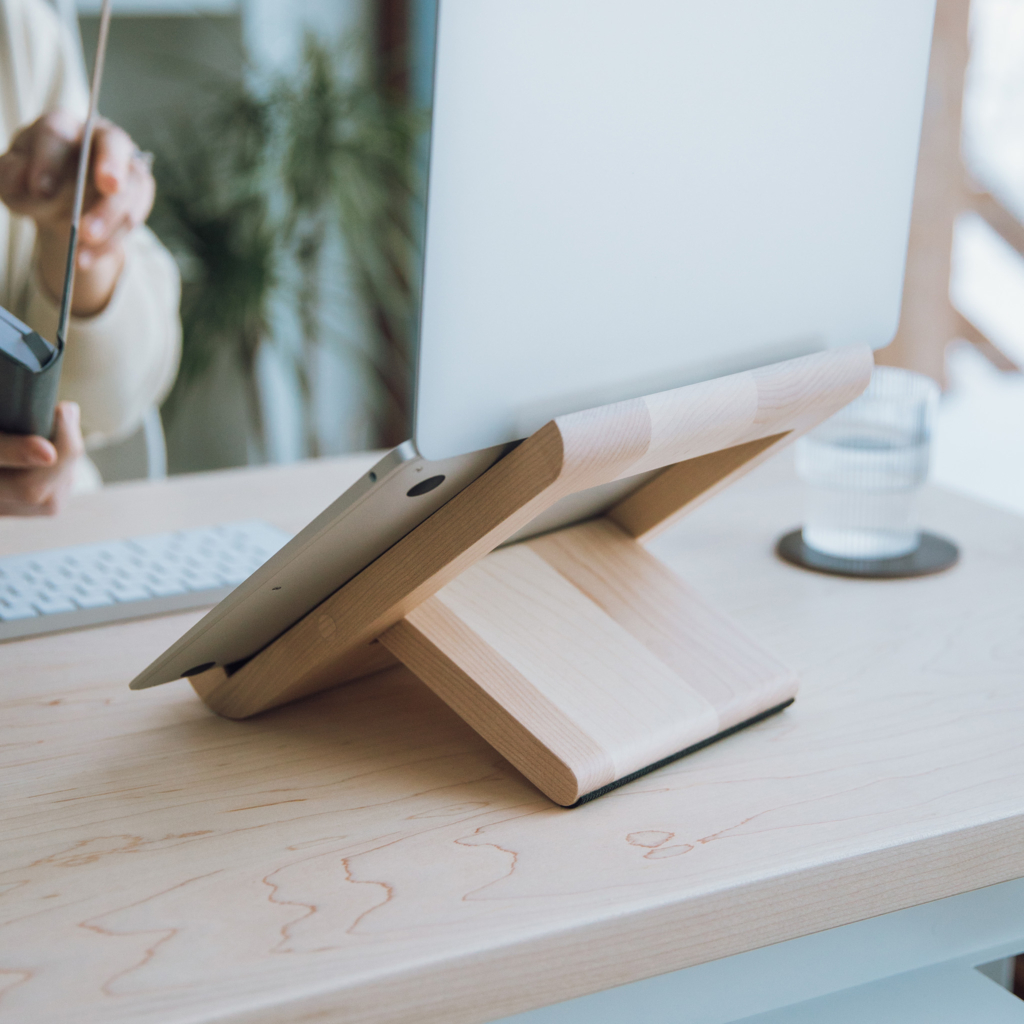 Ergonofis | Canada
Price: From $245 CAD/ $188 USD
This height-adjustable laptop stand provides workers with an ergonomic setup whether they're working remotely or in the office. It accommodates laptops, tablets, and other electronic devices. Offered in maple, walnut, cherrywood, and white oak — all sourced from North American and from sustainably managed forests — these beautiful and durable pieces are handmade in Montreal. 
---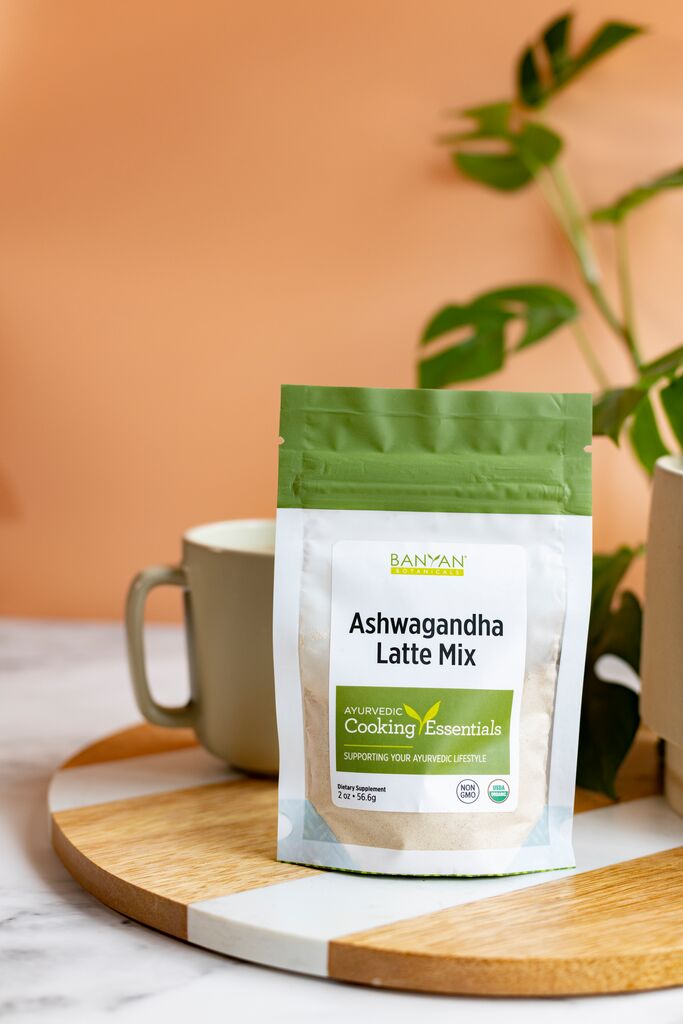 Banyan Botanicals | United States
Price: $15.99 USD
Lightly sweetened with maple and rounded off with a touch of cardamom and cinnamon, this creamy, caffeine-free blend is a tasty way to get a daily dose of herbal adaptogens that replenish energy stores. The dynamic blend contains certified organic ingredients that offer the best of two continents, combining Oregon-grown ashwagandha and burdock with Indian-grown Fair for Life Fair Trade Certified shatavari, mucuna, and haritaki. 
---
ALOHA | United States
Price: From $33 USD
Stock the workplace snack shelves with these 12-packs of plant-based bars in a variety of flavors that provide 14 grams protein with no more than 5 grams of sugar. By using plant-based products, ALOHA reduces carbon emissions and water waste while minimizing agricultural land use and mitigating climate change. Building on its commitment to sustainability, ALOHA is beginning the process of obtaining climate neutral certification. 
---
Ethical Profit Agency | Canada
Price: $19.99 CAD
How do you sort through the myriad of available "green" advice to find what works for you and your business? In Ethical Profit, author Samantha Richardson outlines changes, from small to large, to jump-start you and your business into action. And she does it by destroying the myth that environmentalism is costly. Ethical Profit teaches small businesses and individuals the steps they must take to grow sustainably and address climate change. 
---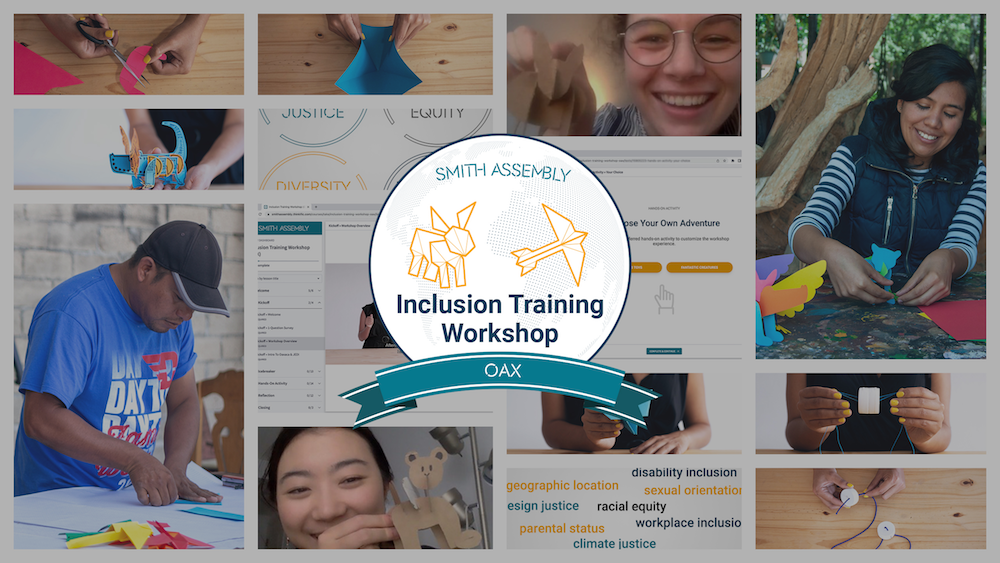 Smith Assembly | Canada

Price: $195 USD
This 2.5-hour online course incorporates stories and hands-on activities to provide an engaging, meaningful, and impactful educational experience about justice, equity, diversity, and inclusion (JEDI). The hands-on workshops encourage participants to think about JEDI in a different way, have more productive conversations and collaborations, and learn new strategies and techniques. ​​Continuing professional development credits are available. 
---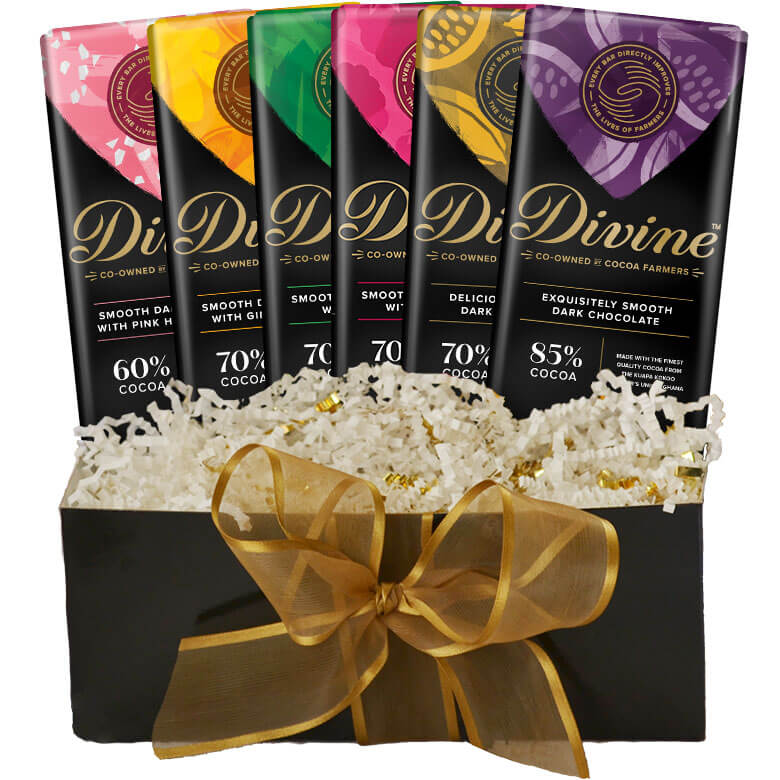 Dark Chocolate Lovers Variety Pack
Divine Chocolate | United Kingdom (available in U.S.)


Price: $30 USD
This sampling of Divine Chocolate's most popular dark chocolate bars is a delicious way to support collective ownership. With a mission to end exploitation in the cocoa industry, Divine Chocolate operates as a Fairtrade and B Corp company co-owned by a cooperative of cocoa farmers in Ghana. Every purchase helps improve the farmers' lives and strengthen their local economy. Divine Chocolate also supports projects that empower women, broaden access to education, and promote good governance.
---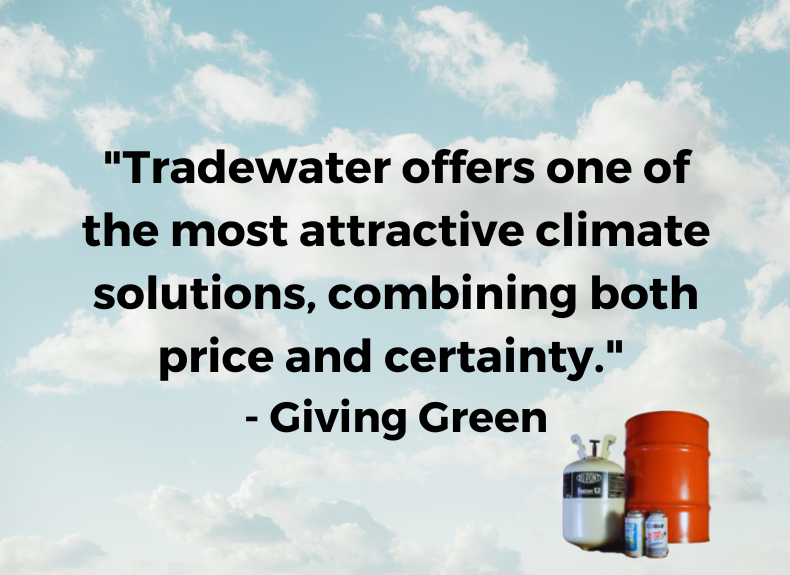 Tradewater | United States
Price: $17 / 1 ton of CO2e
With a belief that everyone has the power to fight global warming, Tradewater offers carbon offset credits for households, businesses, travel, or events. The B Corp focuses on collection, control, and destruction of greenhouse gasses through projects recognized by Project Drawdown and Giving Green. Determine your team's carbon footprint, then partner with Tradewater to offset your impact and give the gift of climate mitigation. 
---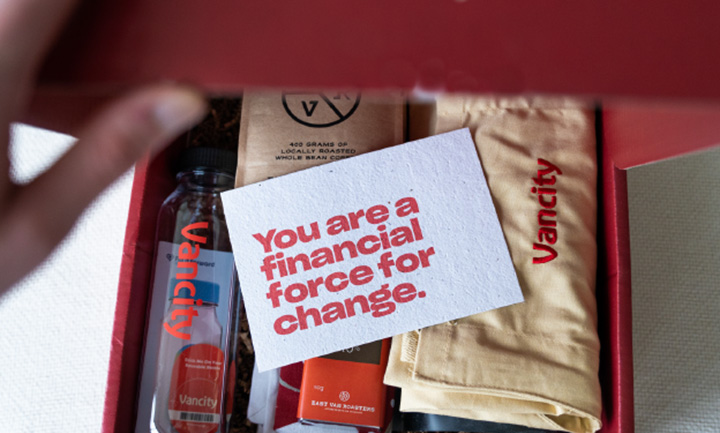 Fairware Promotional Products | Canada
Price: Varies 
Create a custom employee gift kit with Fairware, which sources quality promotional merchandise that meets social and environmental responsibility standards. No matter the project scope, Fairware will curate a project that does more than just check all the boxes, it will get the right product in the right hands to make your brand shine. With a commitment to supporting the community, climate healing, and workers' rights, Fairware brings emerging retail, consumer, and sustainability trends to the forefront of promotional campaigns and product assortments.
---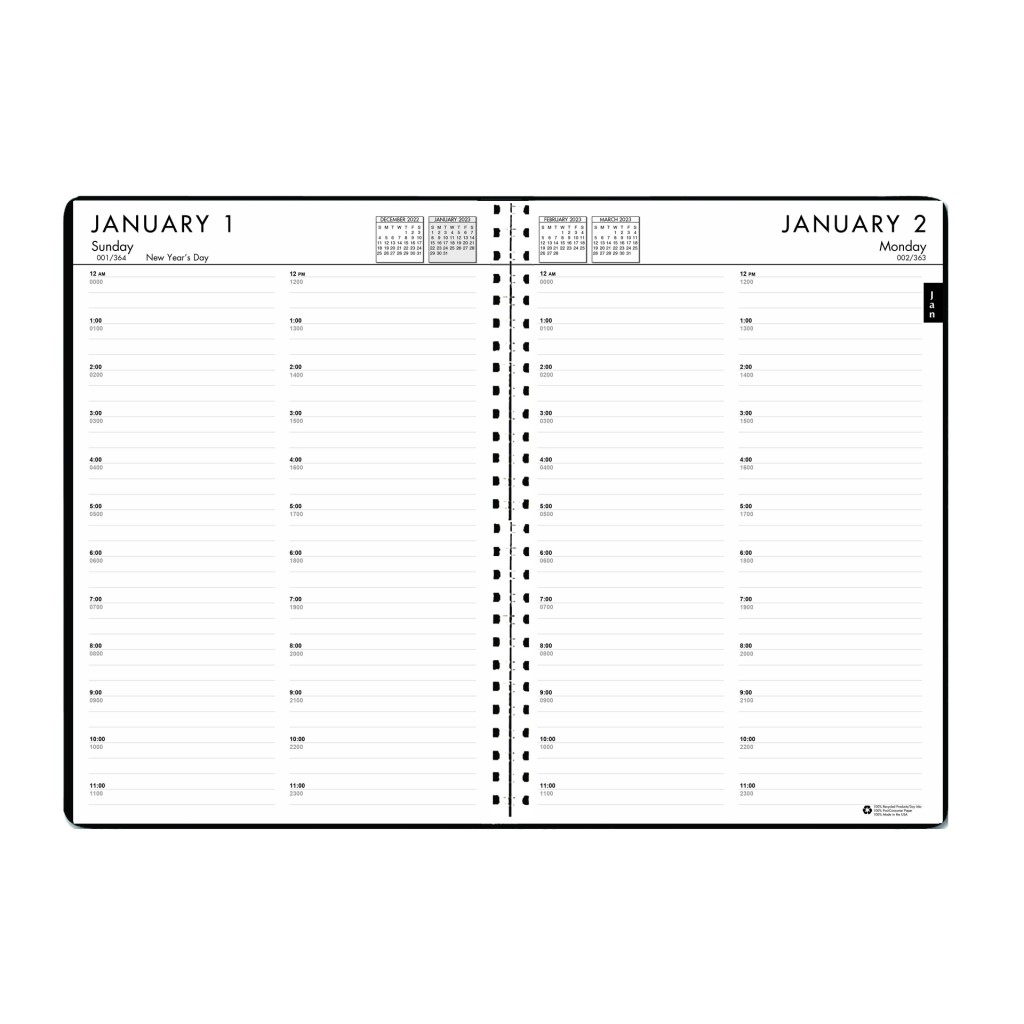 Daily/Monthly 24-7 Planner, 7 x 10
Dolphin Blue | United States
Price:  $33.84 USD
Made with 100% post-consumer recycled paper and soy ink, this planner covers 12 months with a daily and monthly format and space for hourly appointments. Dolphin Blue has been a leader in environmental and social sustainability for nearly 30 years and supports initiatives that foster education and awareness in issues of sustainability, energy alternatives, organic agriculture, reducing waste, and using less stuff.
---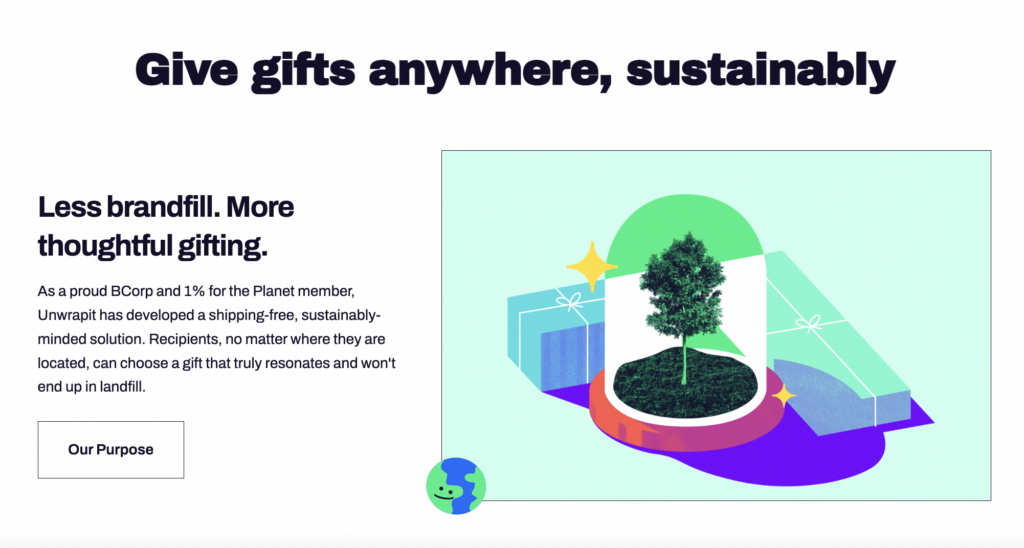 Unwrapit | Canada
Price: Varies
Unwrapit is on a mission to help companies break free from the conventional thinking that surrounds corporate gift gifting. Their digital gifting platform offers a way to give gifts to clients, event attendees, or employees through a fully brandable and personalized gift experience, at any scale. The gifts are low- or no-waste and sustainability-minded, and recipients are able to choose a gift that resonates most with them. Unwrapit believes giving and receiving something can be meaningful even if the gift isn't something you can hold.
---

Inclusive Leadership Virtual Workshop
The Myers-Briggs Company | United States

Price: Varies based on number of participants
Integrating different perspectives and opinions is a fundamental challenge many leaders face but don't know how to handle. This virtual workshop teaches behaviors and skills needed to drive a culture of inclusion and enhance performance, a fundamental part of any successful diversity, equity, and inclusion strategy. Leaders delve into "diversity of thought" — how people differ in their perceptions, experiences, backgrounds, work styles, values, and personality types. In this action-focused workshop, leaders work through a model for practicing inclusion to build self-awareness and inspire change. 
Sign Up for our B The Change Newsletter
Read stories on the B Corp Movement and people using business as a force for good. The B The Change Newsletter is sent weekly on Fridays.