Give Something Greater: 8 Small Gifts for Less Than $25
November 21, 2022
A B Corp Gift Guide of Small Items That Make a Big Impact
Whether it's a gift for the folks who touch your everyday life — educators, delivery people, fitness instructors, neighborhood baristas, hair stylists, and others — or a stocking stuffer for a family member, these thoughtful items from Certified B Corporations cost less than $25. Get a few to have on hand for the people who brighten your days throughout the year. 
As part of B Lab U.S. & Canada's "Give Something Greater" focus for this year's B Corp Holiday Gift Guides, these companies, products, and services are selected for their commitment to positive social and environmental impact for the people behind them. B Corps are companies actively working to build a stakeholder economy, which requires businesses to create value for multiple stakeholders including workers, customers, communities, the environment, and shareholders. The eight items on this list may be small, but they make a big impact.
---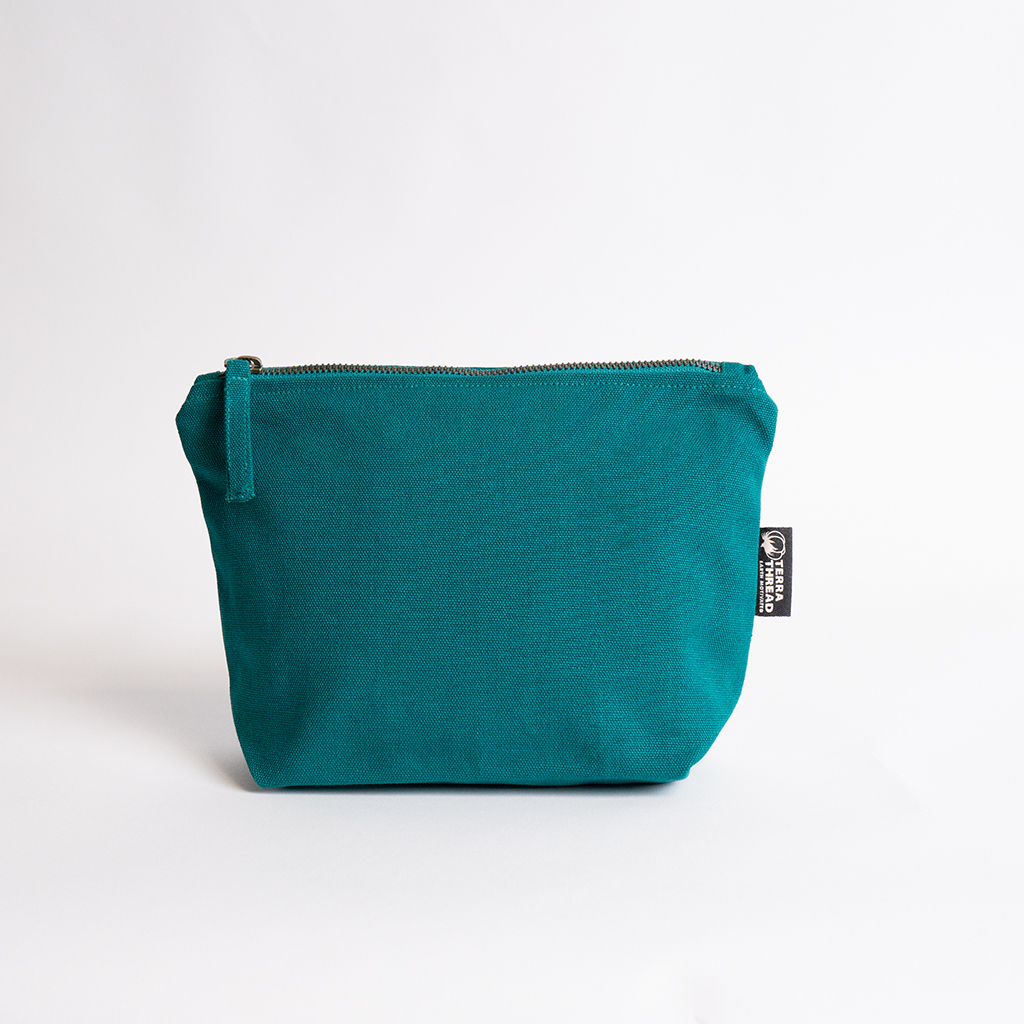 Terra Thread | United States
Price: $15.95 USD
This eco-friendly makeup bag made from organic cotton keeps cosmetics close at hand. The Lok Pouch is large enough to accommodate most cosmetic containers and accessories but small enough to easily toss into a larger tote or pack. It has a 7-inch zippered opening with a long pull and a gusseted bottom panel, so it stands up on the countertop for easy access.
As a division of B Corp Gallant International, Terra Thread creates backpacks and bags with materials from farmers in India who have transitioned to Regenerative Organic Certified farming standards. 
---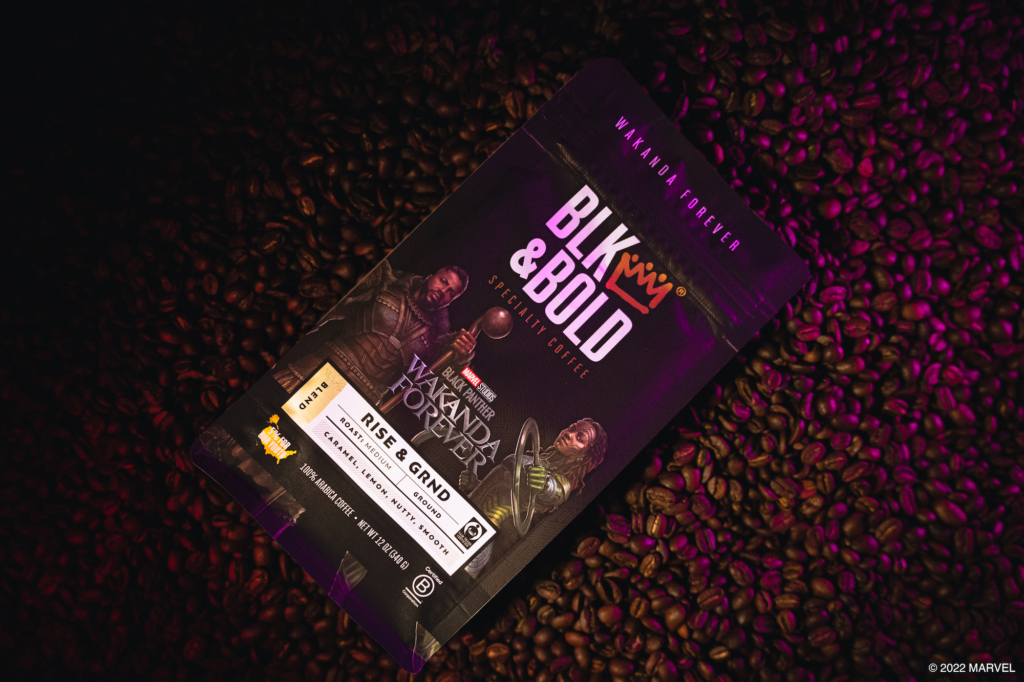 Wakanda Forever Specialty Coffee — Rise & GRND
BLK & Bold Specialty Beverages | United States

Price: $14 USD
This sweet and creamy medium roast blend gives a heroic boost to your mornings. A high-touch, micro-roasting process produces a versatile cup with savory toffee and nutty flavor notes and a bit of lemon. As a licensed partner for Marvel Studios' Black Panther: Wakanda Forever, B Corp BLK & Bold created this Fair Trade coffee with packaging featuring Black Panther characters Nakia and M'Baku. BLK & Bold contributes 5% of profits to initiatives that support traditionally underserved youth. 
---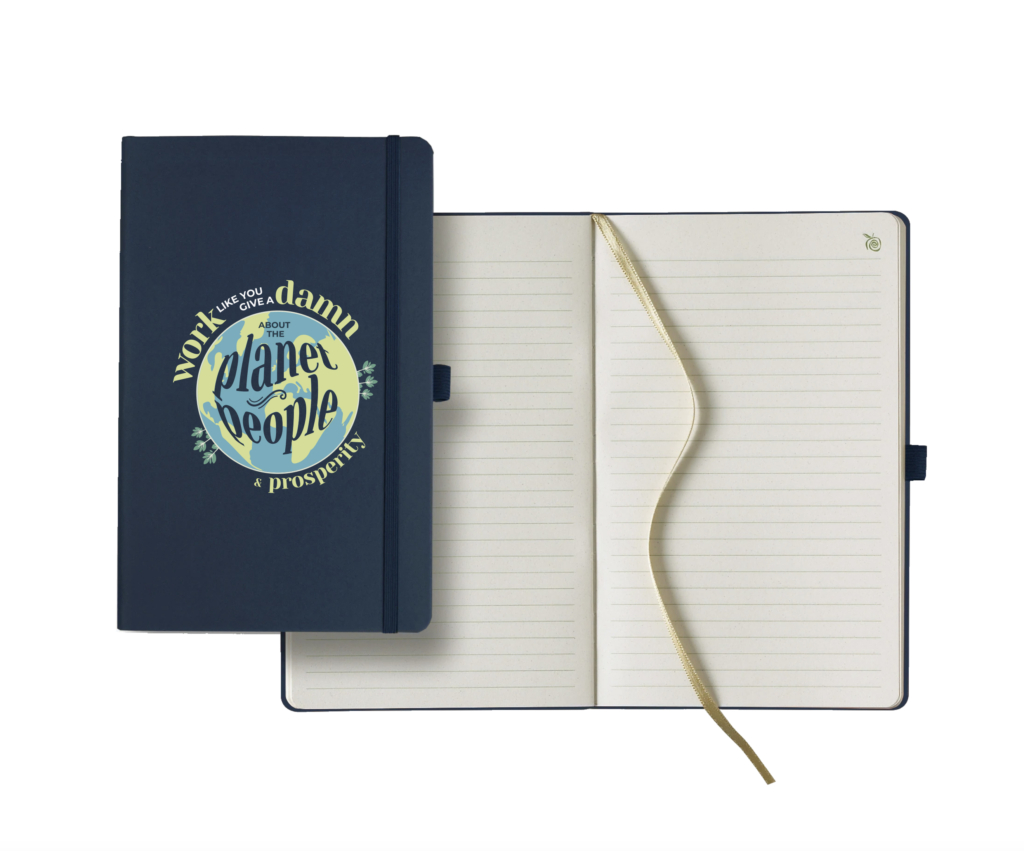 Creative Chi | United States


Price: $18.80 USD
Boasting a cover and pages made from apple peels, this "work like you give a damn about the planet" journal is an Earth-friendly gift that also benefits an educational program around the globe. Proceeds from journal sales on the Purposly website go to a Heart of Ganesh education project in Cambodia. The project built the first village school within two rural provinces with wheelchair access and a lending library, and raised enough funds to pay a full-time teacher to teach Cambodian students how to read. 
---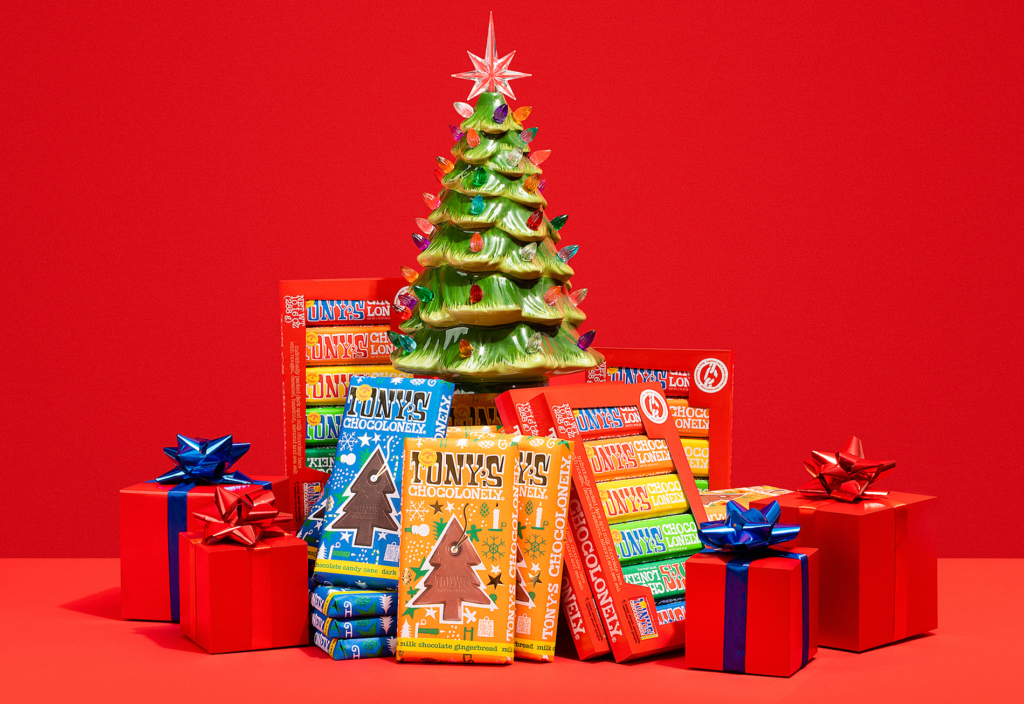 Milk Chocolate Gingerbread Bar
Tony's Chocolonely | United States and Netherlands 

Price: $6.49 USD
If the holidays were a chocolate bar, it would be this cookie-inspired treat! While it can be used as a holiday ornament, this delicious and sweet bar is more likely to be devoured quickly. The holiday bars sell quickly, so be sure to check for other tasty options as well. The gingerbread bar is just one of many gift ideas from Tony's Chocolonely, which was founded with a mission to remake the chocolate supply chain through fair trade practices that center farmers.
---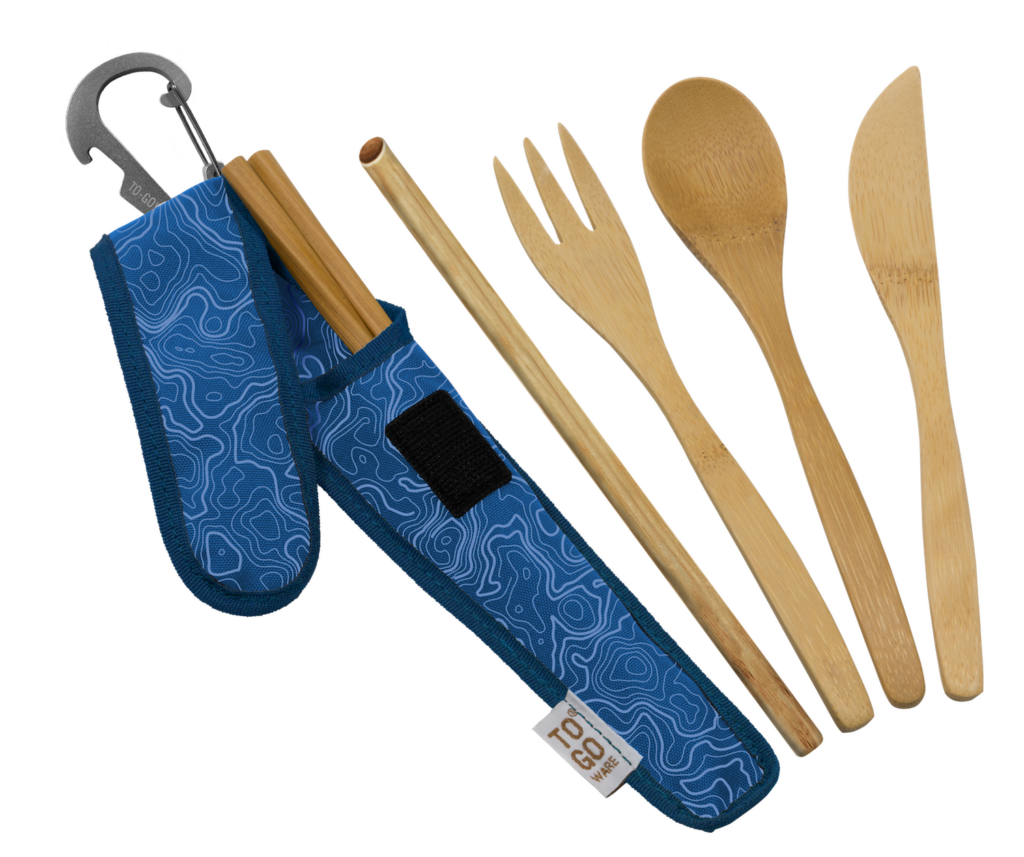 ChicoBag & To-Go Ware | United States

Price: $19.99 USD
Forgo single-use plastic with this reusable bamboo cutlery kit for people on the go. It includes a knife, fork, spoon, chopsticks, straw, and bottle opening carabiner. Each set comes in a carrying case made from certified post-consumer recycled fabric. It's part of ChicoBag's line of 1% For The Planet products and is certified carbon-neutral.
---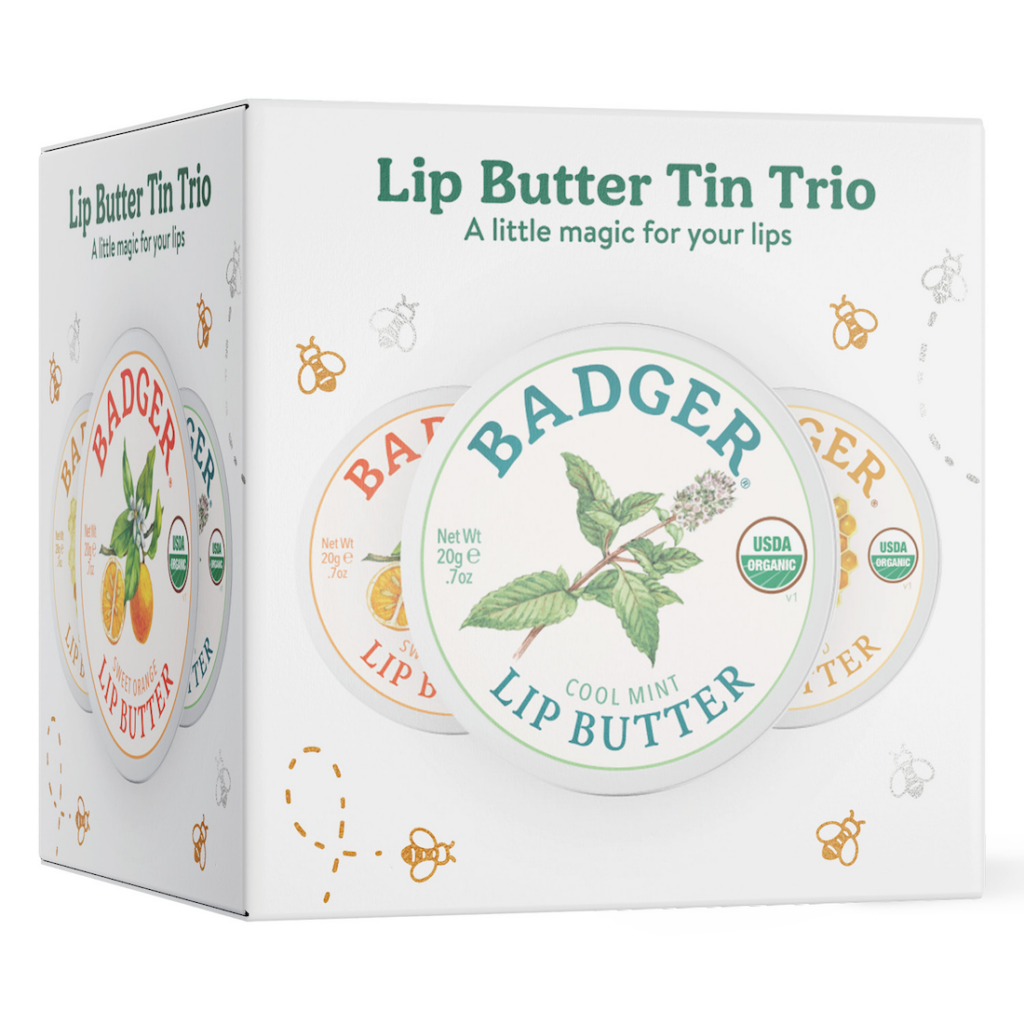 W.S. Badger Company | United States

Price:  $15.99 USD
This recyclable gift box features a trio of moisture-locking lip butters in cool mint, sweet orange, and unscented. Badger chooses ingredients that are minimally processed and grown in nature, still brimming with life force and nourishing nutrients. As an advocate for regenerative and sustainable agriculture, the B Corp values close supplier relationships and creates products inspired by a love of people and the planet. Badger's manufacturing facility in Gilsum, New Hampshire, is 100% powered by solar energy to minimize the company's carbon footprint.
---
Solmate Socks | United States
Price:  $22 USD
Made from cozy recycled cotton yarns at Solmate's mill in Hickory, North Carolina, these comfy socks are available in a variety of colors and designs. They're also kind to the planet: With a zero-waste policy, Solmate uses recycled materials in all of its products. The B Corp ensures that all employees receive fair wages, in addition to full-coverage health benefits, and prioritizes diversity among its team members. 
---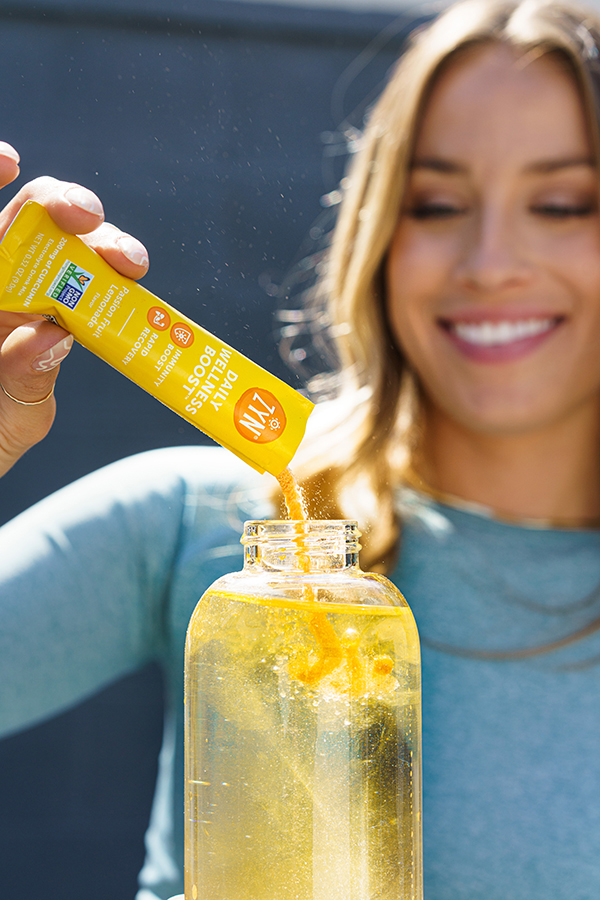 ZYN | United States


Price:  From $12.99 USD
For thousands of years, turmeric has been used to aid in fighting inflammation, promoting muscle recovery, and boosting immunity.  This wellness drink mix adds an Earth-friendly spin thanks to turmeric harvested from sustainable, community farms powered by solar energy and packaged in post-consumer waste. The electrolyte powder is made with no artificial sweeteners, ingredients, flavorings, or preservatives, and contains 100% of recommended daily value for vitamins C, D, and zinc.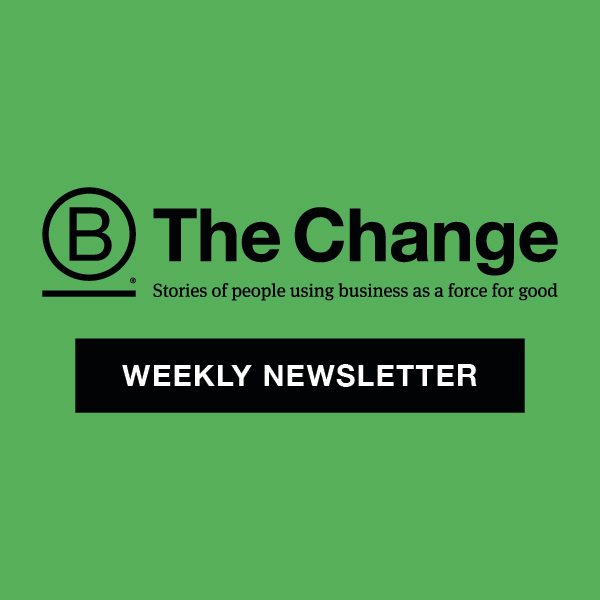 Subscribe to B The Change Weekly
Learn more about the growing movement of Certified B Corporations using business as a force for good, and sign up to receive the B The Change Weekly newsletter for more stories like this one, delivered straight to your inbox once a week.
SUBSCRIBE NOW
Sign Up for our B The Change Newsletter
Read stories on the B Corp Movement and people using business as a force for good. The B The Change Newsletter is sent weekly on Fridays.