Storytelling for Impact: Using Words to Connect and Drive Racial Equity
February 21, 2023
B Corp Filmmaker Participant Helps People Move 'From the Seats Into the Streets'
Words have the power to bring people together for collective action. Whether seen on the big screen, on a hand-held screen, or on your home screen, stories can tap into our shared humanity and drive social and environmental impact. For Certified B Corporations, storytelling for impact is an important and valuable tool to drive change and create a more equitable and regenerative economy. B Corps that center the voices of frontline workers, People of Color, and other stakeholders can amplify the impact of their business and its community connections.
As one of B Lab U.S. & Canada's four pillars in its strategy to advance racial equity (as part of its Theory of Change), storytelling for impact was the topic of a Q&A discussion during the closing plenary at Champions Retreat 2022 featuring Jarami Bond, Founder of Bond Studio, and Michael Kelly, Vice President of Social Impact at Participant. With a focus on the recently released Participant film, Descendant, they shared how B Corps and other purpose-driven companies can use storytelling for impact and advance action on racial equity. This can be especially powerful when sharing the stories of communities that historically have been excluded or overlooked.
Kelly emphasized that storytelling for impact isn't just a tool for media companies. Any B Corp can use a story to amplify its mission, connect with its stakeholders, and tap into the collaborative nature of the impact community, he said.
"The work you're doing is important. It's changing the world. More people need to know about it. And one of the best ways to let people know about it is this incredible medium called storytelling," he said.
Bond said that Bond Studio helps mission-driven brands bring untold and neglected stories, especially from communities often overlooked or forgotten, to a wider audience. "Through our craft, we as storytellers have a unique opportunity to tell human-centric stories capable of galvanizing hearts and minds toward unified action," he said. "Our work centers, uplifts, and celebrates Black and Brown heroes within frontline communities by bringing untold and suppressed narratives to life."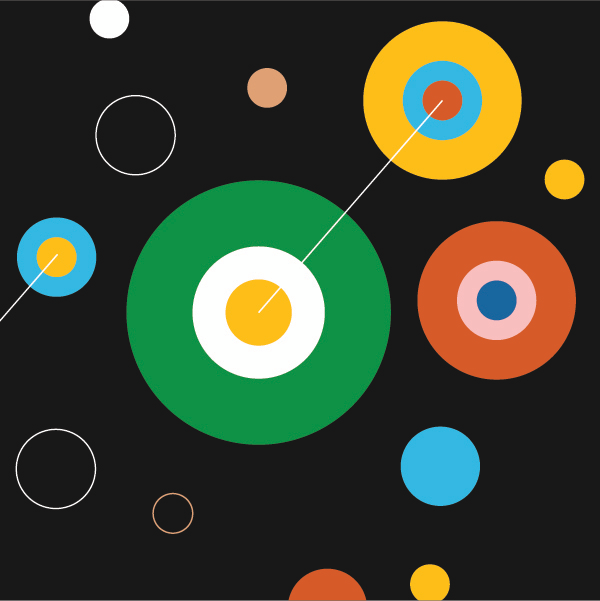 Share Your Story on B The Change
Have a story you want the B Corp community or audience to know? B The Change offers a $350 commission for approved article topics from Black, Indigenous, and People of Color authors. Learn more in the B The Change submission guidelines, then submit your article ideas!
LEARN MORE
As a B Corp that tells stories for impact through films, Participant connects audiences with opportunities for changemaking action. Kelly said this two-component approach reflects the company's mission that a good story well-told can change the world. "When somebody watches our film and they are inspired and they are moved by what they've seen on the screen, my job — working with other people and departments and community members — is to figure out, now that you're inspired, what can you now do?" he said.
"We create the fourth act. We move people from the seats into the streets. We create that bridge between the screen and activism." 
At Champions Retreat, Kelly shared a look at the impact campaign associated with the film Descendant, which tells the story of the search for and historic discovery of the Clotilda, the last known ship to arrive in the United States illegally carrying 110 kidnapped Africans. Surrounding the film's release and beyond, Participant partners with community organizations to amplify their work and connect audience members with ways they can be a part of the progress. 
Storytelling for Impact Requires Authentic Stakeholder Relationships 
Partnering with local organizations deepens the impact of Participant's work and helps build connections and trust with the people who share their stories for the big screen, Kelly said. Often, these stories are known locally but untold beyond that community — and that's where the potential for change is largest. By identifying largely unknown historical stories, like that of the Clotilda's arrival in Alabama, and bringing them to a broader audience, Participant helps drive racial equity and a more inclusive society. 
"We look for these untold stories that really have an incredible impact on history, particularly for those of underserved communities … and bring them to the forefront," he said.
"I was really embarrassed, upset, and ashamed that I did not know about this story and didn't learn about it in my history books."
To uncover lost history and share personal stories, Kelly said Participant creates relationships with community members to build authentic connections and trust. "We don't like to parachute into communities. Our campaigns actually take on a life beyond the life of the film," he said. "One of the biggest keys … is developing relationships with the individuals that we want to share their stories so they feel it's something that's authentic. … The story's not told without an authentic relationship between the storyteller and the one who the story belongs to."
The other side of that work involves telling the stories accurately and effectively, as was the case for Judas and the Black Messiah, a Participant film that tells the story of Fred Hampton and the Black Panther organization he founded. The film shares the origin story behind the Black Panthers, who formed to feed their community, empower youth, and fight for social justice. "It wasn't just able to share a story that hadn't been told, but able to share another side of that," Kelly said. "We want our films to share the right narrative and correct false narratives as well."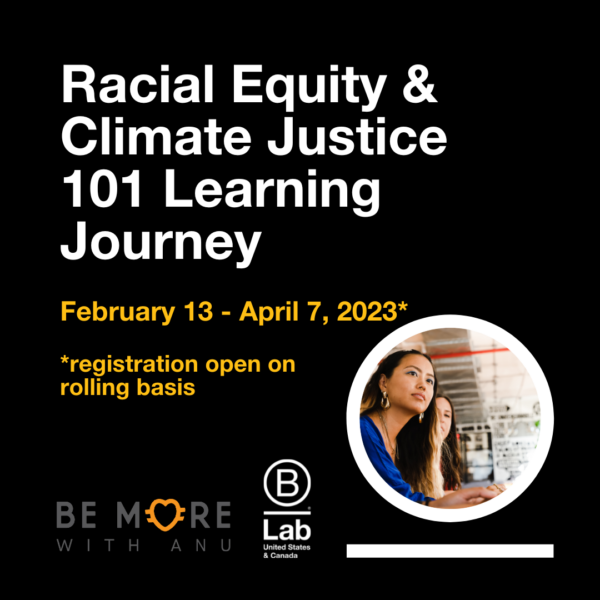 Join the Learning Journeys
B Lab U.S. & Canada's Racial Equity and Climate Justice teams are offering a Learning Journey of trainings to help the B Corp community strengthen its knowledge of racially equitable, inclusive, and climate justice-centered business practices. Journeys are self-paced through April 7.
LEARN MORE
Making change isn't the only priority for Participant, Kelly said. It's also crucial to make films that entertain and engage audiences. "When it comes to us making our films, we actually want them to be good. If it's not watchable, it's not going to be able to change the world," he said, noting that to date Participant has 85 Oscar nominations and 21 wins, including two Best Picture Academy Awards.
But industry acclaim is a secondary benefit of Participant's documentary work that taps the power of oral tradition, he said. "What the power of film is able to do is to elevate stories for millions of people to see … (and) connect them with work" to participate in that change, he said. "Storytelling has a huge impact on racial equity."
At its core, storytelling serves as a reminder of our common humanity and the interdependent nature of our society. And for the people of Africatown, the story of Descendant is their everyday reality. "While this is a documentary, it's not a story that is done. It's still living," Kelly said. "These are real people with real stories, with real lives. They are a resilient community that is doing everything possible to get their community back."
Watch Our Collective Future from Champions Retreat 2022
Sign Up for our B The Change Newsletter
Read stories on the B Corp Movement and people using business as a force for good. The B The Change Newsletter is sent weekly on Fridays.