The Importance of Well-Being and Personal Healing for Racial Equity Work
July 18, 2023
B Corp Leader Shares Mindfulness Tools for Individual and Collective Action
Through a framework of mindfulness and social cohesion, Anu Gupta helps individuals and organizations enhance well-being, address burnout, and advance collective work for racial equity. He's experienced and seen the power of grounding ourselves in the present to help create a better future and now shares that science-based guidance through the work of his Certified B Corporation, Be More With Anu.   
The mindfulness-based framework was the focus of an interactive session at Champions Retreat 2022, a gathering for Certified B Corporations and others in their community using business as a force for good. "Wellness and self-care is the pathway forward," Gupta said, noting that together they can help individuals and organizations heal from within to advance racial equity effectively and sustainably.
"I realized we can change all the policies in the world, but unless we change the head, minds, and hearts of people enforcing those policies, nothing's going to change."
Through on-demand education trainings, Gupta's education technology company works with organizations to advance diversity, equity, inclusion, and belonging. This includes the Racial Equity Learning Journey launched earlier this year by B Lab U.S. & Canada. Gupta said he was motivated to launch Be More With Anu by personal experience as an immigrant, scientist, and lawyer, and as an individual who experienced burnout and related health issues while working with a purpose-driven organization. He has seen firsthand how efforts to advance equity fail to live up to plans and expectations — and the subsequent financial and social costs. "It produces this thing called shame, and shame is one of those things that prevents us from moving forward," he said.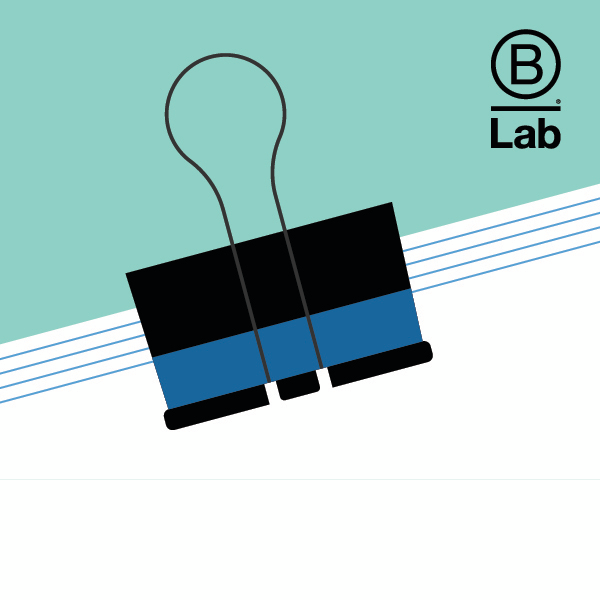 Anti-Racism Business Resource: Commit and Act
This guide from B Lab includes commitments, actions, and ideas for business leaders ready to shift toward anti-racist business practices.
DOWNLOAD
How a Personal Healing Journey Sparked Tools for Collective Change
For Gupta, that shame was rooted in his childhood experiences of exclusion as an immigrant from India who moved with his family to New York City. In college he worked as a recruiter for Teach for America, an organization that looks to build education opportunities for underserved communities. There and in his years as a law school student and graduate, Gupta gained awareness of educational inequity and institutional racism — and built an attitude of cynicism and criticism that began to affect Gupta's mental, physical, and emotional health. 
In 2009, found himself on the ledge of his apartment building, about to jump off. "I was so unhappy because of all the things that happened to me and around me," he said. Through what he calls a moment of grace with help from a friend, he began his journey of healing. "I was using activism as an excuse to escape my own pain and thinking that if I fixed all those things, I would feel better," he said. "I had to acknowledge I was unwell. I had to go inside and heal what was hurting me." 
Through a personal journey of introspection, Gupta learned methods and competencies that can provide a framework for trust, which he now calls a PRISM toolkit: perspective taking, prosocial behavior, individuation, stereotype replacement, and mindfulness. As individuals and organizations develop and share those competencies, they also can help build collective movements for positive impact. "We're strengthening these competencies within ourselves … we're building new habits to really break biases that ultimately create inequity," he said.
"And as we're doing that, our peers are strengthening, so we're transforming the way we behave day to day … to really create that transformative change."
Why Well-Being Is Necessary for Individual and Collective Racial Equity Work
To develop and build well-being needed to advance equity, Gupta said people must deepen their social connections — with family, friends, community, business, and other networks where we find meaning. "This isn't just about reducing stereotyping and unconscious bias, but about strengthening social relations and building trust," he said. "We're living in an age of loneliness around the world, wherever we are, particularly in this age of technology." 
Those connections can help people improve wellness, Gupta said, which he describes as a state of being at peace with oneself in physically, mentally, and socially. "I realized that the tools I was using in the meditation classrooms, neuroscientists were studying to show all sorts of other benefits," he said. "This is the work of becoming human once again. I can feel the pain, cry with the pain, and also access the wisdom to know what my role is."
Mindfulness helps us tap into the current reality and incorporate that into work for racial equity. "It allows us to notice those stories that have become internalized. It becomes a practice, and then people start letting go of 'shoulds,'" Gupta said. "Whenever you hear the word 'should,' it's a red flag because it takes us away from the present. Think of creative ways to transform those 'shoulds' to how things are right now, and where we want them to be."
For racial equity work, acting with mindfulness can deepen our work to build practices and policies that meet the needs of historically excluded people. "All of us have diversity within our own anatomy. Inclusion is really about equality, sameness, so we all have access regardless of our diversity," Gupta said. "Equity goes a step further. It's not about equality and sameness … it's really about fairness, based on individuality."
Want to learn more about Gupta's PRISM framework? Watch Two Sides of the Same Coin: Racial Equity and Wellness
Sign Up for our B The Change Newsletter
Read stories on the B Corp Movement and people using business as a force for good. The B The Change Newsletter is sent weekly on Fridays.